2 people
$1,396.95/person

4 people
$850.82/person

2 adults / 2 children
$850.82/adult– $689.85/child*
*Children 12 and under

Departure time
3:00 PM

Duration
One night

Flight time
2:00

Included: Classic room(s), 4-course gourmet dinner, full breakfast (Le Riverain restaurant), unlimited access to hotel facilities: outdoor pool, private beach, tennis court, bicycles, horse-drawn carriage tours and more.
Not included: alcohol.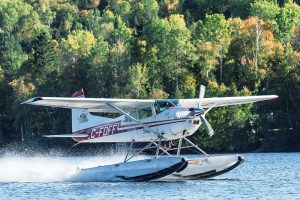 Embark on a journey to this exceptional holiday destination less than 15 minutes from the border with Vermont (USA).
Located on the shore of Lake Massawippi, in the beautiful Eastern Townships area in Estrie.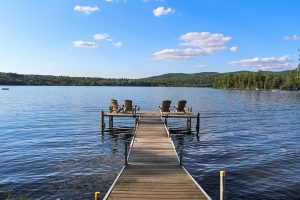 The Ripplecove Hotel & Spa offers you a 5-star hotel in the heart of nature.
A majestic flight to the luxury and quality